When selecting a travel management company (TMC) to partner with, it's tempting to choose one that appears to have a lower cost. But just because the fees of TMC A are lower than TMC B doesn't mean it ultimately will save your travel program the most money or that it will deliver the best value. As we illustrate in our newly released white paper, Getting the Most From Your Travel Program, other factors come into play when looking at the entire spectrum of what a TMC can offer, such as how well it can care for your travelers and negotiate with suppliers on your behalf.
When comparing corporate travel management service providers, it's critical to understand how all the technology and services translate into value for your company. To get started, here are some questions to weigh when assessing whether a TMC is the right fit for you.
What kind of booking support is available?
It's crucial to find out: Are travelers only able to book trips through an online booking tool or will they have other options, such as phone and chat support, as well? While a single platform to book and manage travel may seem appealing initially, given the stress of flight delays and cancellations that have become all too common today, you also need an expeditious rebooking service with live agent assistance available. When a TMC offers a simple-to-use online portal but no offline servicing, imagine what it'll be like when your travelers need to cancel or change a booking after hours and will have to call the airline directly along with all the other stranded travelers.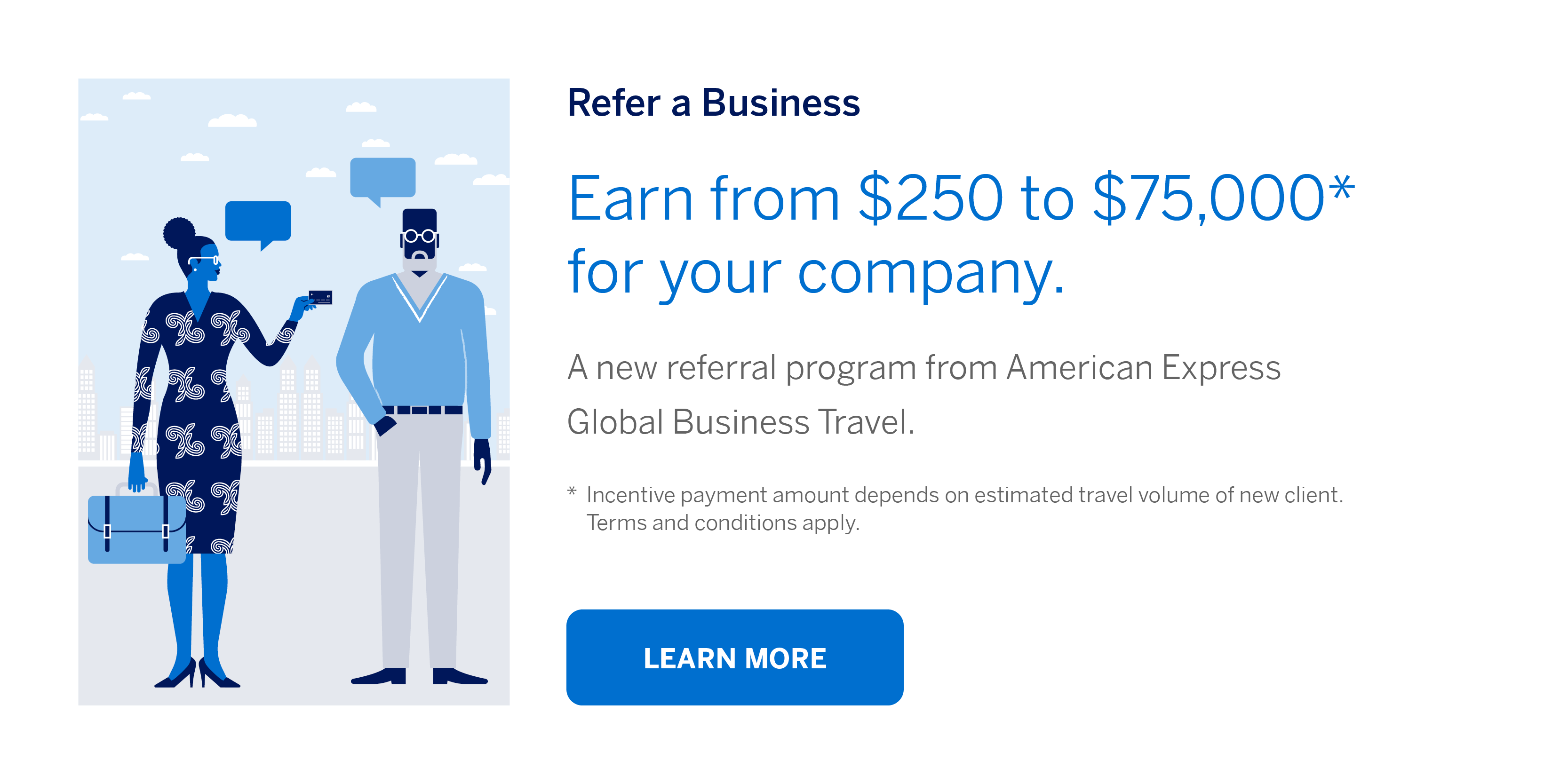 What's the booking experience like?
To keep travelers happy, you want them to have a wide range of booking options that accommodate their preferences. Some corporate booking tools feature details on amenities, much like what you see on leisure travel sites, so they can enjoy the same type of shopping experience they have when planning a vacation. Also, look for a tool that offers special discounts and deals, which can help motivate travelers to book within your travel program. For instance, if a traveler books a hotel room, does the rate include complimentary parking and same-day cancellation on top of an already great price?
Does the TMC deliver exceptional customer service?
We'd like to think that the travel journey is always seamless for travelers. They book a trip, board the flight, head to a meeting, and go about the day uninterrupted – or so we hope. In reality, the travel experience today is entirely more complex. Health and safety restrictions and unexpected risk factors drive up the need for support in real time.
When there are flight cancellations worldwide and travelers need to find a way home, they'll want to speak or chat with a live agent. You'll also want a team of seasoned pros who can guide your people with complicated bookings, issues that arise from a positive PCR test while traveling, and queries arising from the complexities of traveling today.
Does the TMC have adequate protections in place to handle an extreme disruption?
The true test of a TMC is how well it can execute its incident management response (IMR) plan when such a situation arises. The plan should be built on a global framework so that travelers get home safely no matter where they are, data is protected, and your company receives consistent, predictable service. During the vetting process, ask a TMC about its IMR plan and for examples of how it carried out that plan during the pandemic.
What kind of industry relationships does it have?
Does a TMC have contractual agreements with travel providers? If so, the TMC can pass along favorable rates, cancellation policies, and terms and conditions to you on everything from meeting venues to flights, hotels, and car rentals. The more connections a TMC has globally, the more you can benefit as a company.
What kind of experience and longevity does it have?
Experience matters when you're evaluating a TMC. It's more than likely that many of a TMC's connections evolve from years in the industry. An enduring company that's survived travel's ups and downs can help you sustain a managed travel program during changing conditions. That means a lot when your company is just starting to travel and lacks know-how and resources.
Are its offerings flexible enough to adapt to your company's evolving needs?
No two businesses are exactly the same, so it isn't likely that the same solution would work for every company in every industry. The sign of a good TMC is one that has several different offers of varying complexity so it can align with your company's needs. For example, if your company's products and services are starting to take off outside the US region, you'd obviously need travel solutions that can support a worldwide presence. Check if the TMC has solutions you can add on as you develop greater needs. While risk intelligence may not be a priority for your company now, it could be later on. You should have the option to add on more robust risk management technology if your company goes global or pull back on solutions as needed.
Getting the Most From Your Travel Program
Read more about what to look for in a travel management partner.