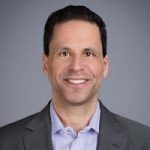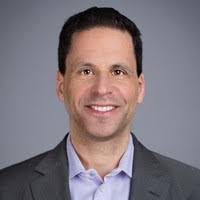 Lee Shufro, Vice President & General Manager, American Express Global Business Travel
To our valued clients,
Welcome to the first edition of the Atlas Newsletter for 2020.
As we publish this edition, it is incredibly clear why our job is so important. While the environment may be unsettled and unpredictable, there is one thing that remains consistent. That is, that we are focused on helping clients to keep their travelers safe, secure and productive on the road. That is never more valuable than in our ability to provide support in times of need – whether those needs are a result of challenges in the industry, or wider ones such as the coronavirus.
As you may have read, we recently had the news of a new long-term agreement with one of our investors, resulting in an equity recapitalization of our joint venture ownership structure. While American Express will retain its 50% ownership stake of GBT, the other 50% will be held by the Certares-led investor group, which is a real vote of confidence in our strategic plan and a validation of our great people, partners, clients and travelers.
What's more, we were pleased to announce that Andrew Crawley will be joining the business as Chief Commercial Officer from April and will bring his wealth of expertise (currently as Chairman and CEO of Avios Group) to GBT.
As we experience these transformations across our company, we remain committed to the industry as a whole and partnering with you to manage the changing landscapes.
We are sharing news of our new accommodation solution, Rest Assured Solutions, an enhanced suite of end-to-end accommodation products and services. The idea behind this new offering is to bring together various accommodation solutions, as well as to address the challenges travel managers have with rogue spending and confusion over policies. We know that travelers want to do the right thing for their companies, and the research shows there is an opportunity to redirect the good intentions of out-of-policy bookers by proactively addressing common misconceptions about getting a better price, choice, or experience elsewhere.
Also on the subject of hotels we are sharing an article on Trip Recommender™, a solution that many travel managers will be cheering for – offering a gentle nudge to enforce in-policy hotel bookings and to generate savings. In this edition, we're sharing a link to hear from two satisfied clients on how the tool has helped to reduce their hotel spend.
We've also added a hotel program quiz in this edition, in the form of an e-book, for you to test your knowledge!
One of the most important emerging trends for the future is undoubtedly sustainability. So in this edition, we are sharing tips and a link to our recently released white paper.
I'm also looking forward to seeing what comes out of our upcoming Hackathon (which we share some details about in this edition) and wonder what other business travel developments might be on the horizon.
Finally, a topic I know is on many people's minds is Brexit. What impact will it have on corporate travel? How will business travelers move through it? Thanks to our team of experts in our Brexit Readiness group, you don't need to wonder much longer, as they've pulled together a comprehensive Q&A.
I trust you will enjoy this edition of the Atlas Newsletter as we all work together to manage through these challenging times.
Kind regards,
Lee
Email: [email protected]
LinkedIn: https://www.linkedin.com/in/shufro
Follow us on Twitter: @AmexGBT