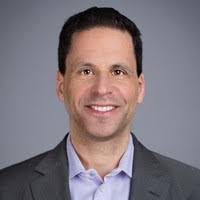 Lee Shufro, Vice President & General Manager, American Express Global Business Travel
To our valued clients,
Since the last edition of the Atlas Newsletter, we have continued to see developments and evolutions in the travel industry. We have seen that the need for business travel is as important as ever; and that having the right partner by your side as business travel returns is critical.
So, at American Express Global Business Travel (GBT), we are laser focused on helping make your travel program as efficient, safe and value-adding as possible. Key to this is in reassuring your travelers throughout every step of their journey, and that your program is reset for success, which is what we've focused on in this edition of the Atlas Newsletter.
From driving compliance and preventing program leakage, to assessing travel technologies, to the tips your travelers need to make their airport visits and hotel stays safe, I trust this edition will be of interest and value to your organization.
Another resource that I hope you are finding useful is Travel Vitals. Having the latest information is essential before making the decision to travel, and this platform is designed to aggregate all the information available to support travel decisions. Which borders are open? What conditions do you need to meet to gain entrance to a country? Travel Vitals provides all this and is updated daily and regularly upgraded with new, comprehensive functionalities. Travel Vitals is available not only to our customers, but to all travelers, as we do our best to promote safe and efficient travel for all.
As we focus on making your travelers' trips as easy as possible, we hope they make the most of Travel Vitals – and the comprehensive support GBT provides to them – whether on desktop, mobile, or even directly through our team over the phone, as we do our best to reassure them throughout their trips.
2020 has showcased how critical it is to have the right partners by your side, and it is a pleasure and privilege to be by yours. Once again, we're #WithTravel, and we're right here with you.
Kind regards,
Lee
Email: [email protected]
LinkedIn: https://www.linkedin.com/in/shufro
Web: amexglobalbusinesstravel.com
Follow us on Twitter: @AmexGBT