When the first iteration of Kalaya opened in April 2019, chef-owner Chutatip "Nok" Suntaranon was uncompromising in her vision: She wanted Philadelphia to understand what real Thai food was.
Flash-forward to today and Kalaya has raked in countless recognitions, nominations, and awards for Suntaranon's deeply personal menu, rooted in a childhood and early life spent in the Thai southwestern province of Trang. And as of November 2022, the restaurant has graduated to a space in Fishtown four times the size of its previous digs in the Italian Market. Yes, Kalaya can now seat 145 and even has a full bar, and with an even bigger grill in the kitchen, Suntaranon has been able to expand the menu, too.
But what you'll get without fail are still pieces of her memories, always with southern Thailand in mind. Suntaranon prides herself on using the highest quality ingredients she and her kitchen can get their hands on – all curry pastes and spices blends are made in-house, of course. And with Defined Hospitality as her partners in this recent endeavor (those same folks behind Pizzeria Beddia, Suraya, et al), Suntaranon is most proud of her team and what they've accomplished.
"Kalaya is a special place," she says. "It's a showcase of southern Thai culture, cuisine, and hospitality, and it's everything a good restaurant should be. And I have a beautiful team. Everybody put their heart and soul into it, and I cannot be prouder of them."
Here, Suntaranon dives into four dishes (and two condiments) you absolutely shouldn't overlook on the menu. And, because you're bound to be a regular, if you're not already, here are two crucial facts: It's pronounced "kah-lay-yah," and the restaurant is named after her mother.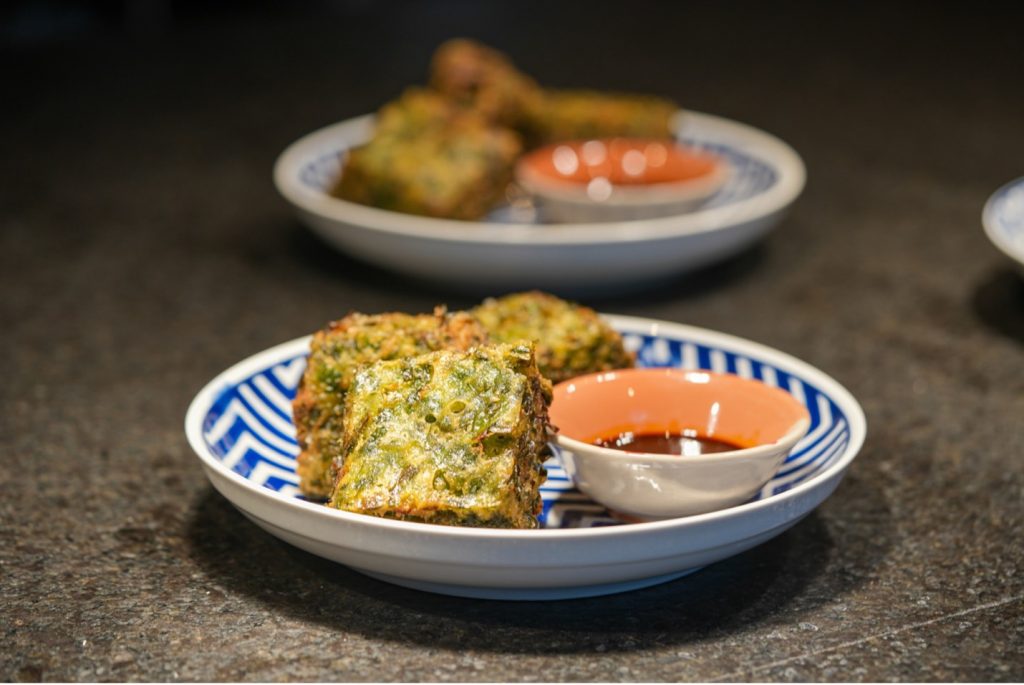 1. Gui Chai
"Gui chai is an appetizer, and it's a crispy garlic chive rice cake with a spicy, sweet soy sauce. This is a new recipe that I learned from a teacher in Bangkok last year that I really loved. When we opened the Fishtown restaurant, I thought of offering something new, fun, and interesting, and this dish especially has been a hit.
"They are rice cakes that are nice and chewy and fried, so it's crunchy from the outside but also warm and gooey. You dip it in the sweet soy sauce — it's a little bit tart, a little bit spicy, but it's just the perfect combination. And it's gluten-free and vegan-friendly. It's a dish that showcases how Chinese and Thai cuisines have often been merged. We have a lot of Chinese influence over our cuisine, and this dish is a great example of that."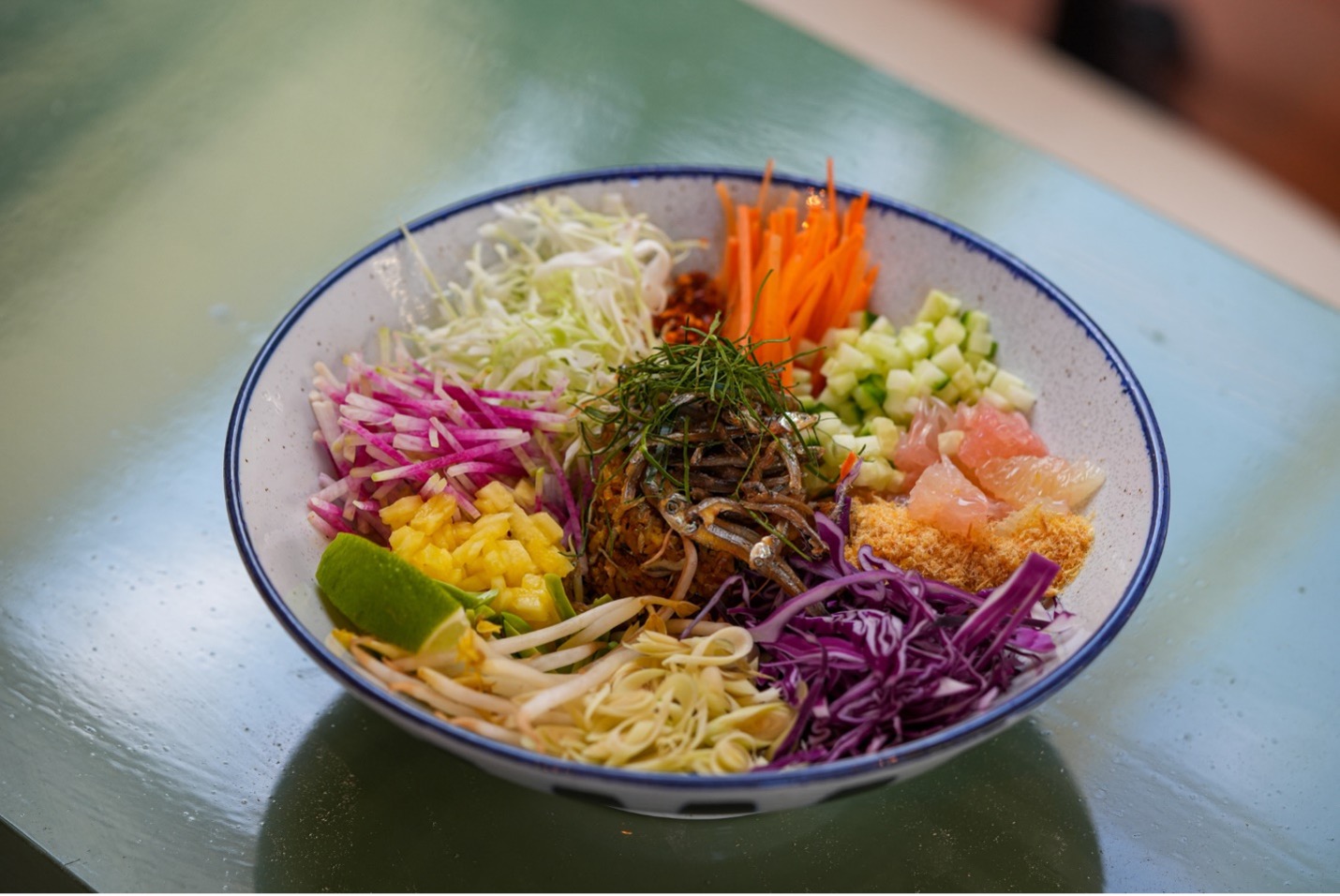 2. Khao Yum
(Turmeric ride salad with dried shrimp and fish, toasted coconut, lime leaf, and chiles)
"I picked the khao yum because I wanted to highlight rice salads, a dish that most people don't care about. In America, when you think about salad, you don't think it's part of the entrées. But in Thailand, it is. Khao yum is a turmeric rice salad with dried fish and shrimp, toasted coconut, lime leaf, and chiles. We use seasonal vegetables, and the whole idea is to have refreshing, crunchy elements with rice.
"This khao yum comes from the southern part of Thailand. It's a dish from Trang, my hometown, that I'm very proud of. We present it in a way where you have to mix everything together. It's very flavorful. It's like you're eating a rainbow — the dish itself is very colorful."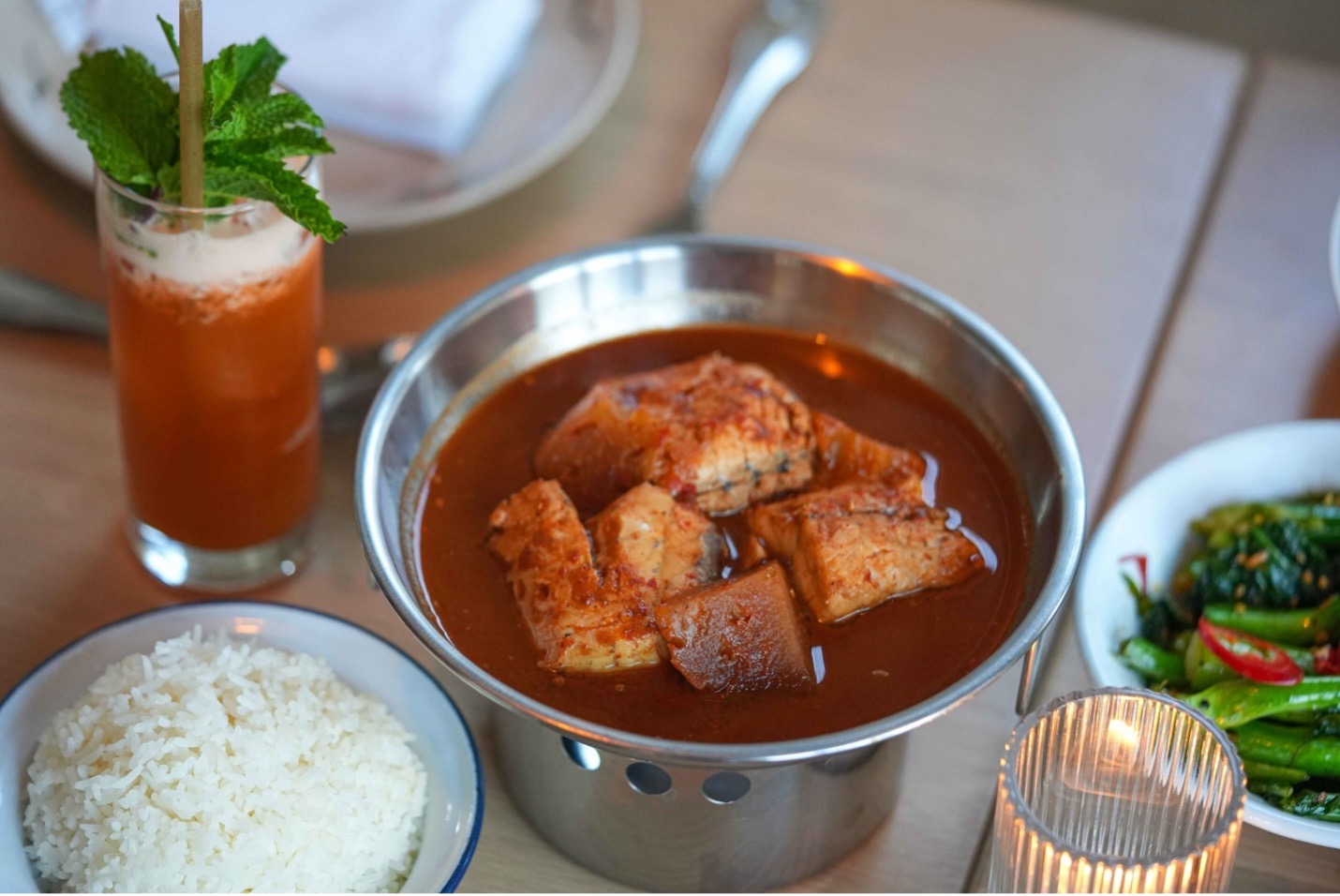 3. Gaeng Som
(Sour curry with poached barramundi, pineapple, and tamarind, served with jasmine rice)
"This gaeng som is from my mother. We come from the southern part of Thailand, where we always have fresh seafood. And the dish my mom would always make is this curry. It's very easy to make and it doesn't take long to prepare. Also, it's a water-based curry, so it's very healthy. We make our own housemade curry paste here at Kalaya, so it's super flavorful. And with the freshness of the fish and the flavors from the pineapple, it represents the flavor of the south. I named this restaurant after my mother, and this is the dish that I created to honor her."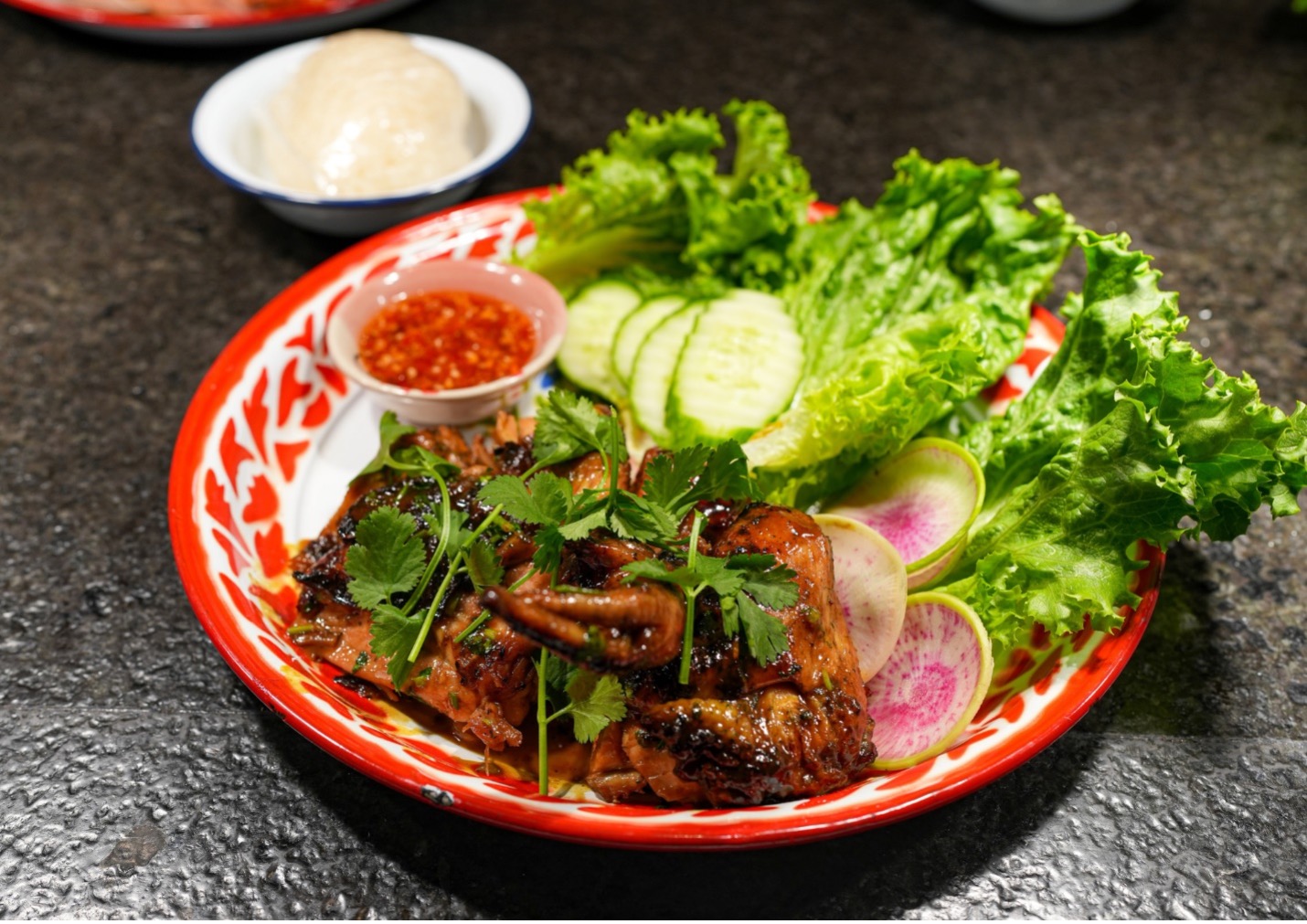 4. Gai Yaang Naa Por
(Charcoal-grilled half chicken glazed with coconut cream, dark soy, and fish sauce, served with sticky rice and crudité)
"This dish, naa por, is from one village in my hometown that's famous for their grilled chicken, which is Islamic-style grilled chicken. The chicken is marinated overnight, and we use a special housemade glaze with a spice blend for this dish, which is our special recipe. It's very aromatic. The chicken is very tender and it is just so comforting. It's good for family sharing — it's half a chicken, so it's big enough. It's sweet, warm, and juicy — which is perfect for the sticky rice — and you dip it in our sweet chile sauce. It's delicious."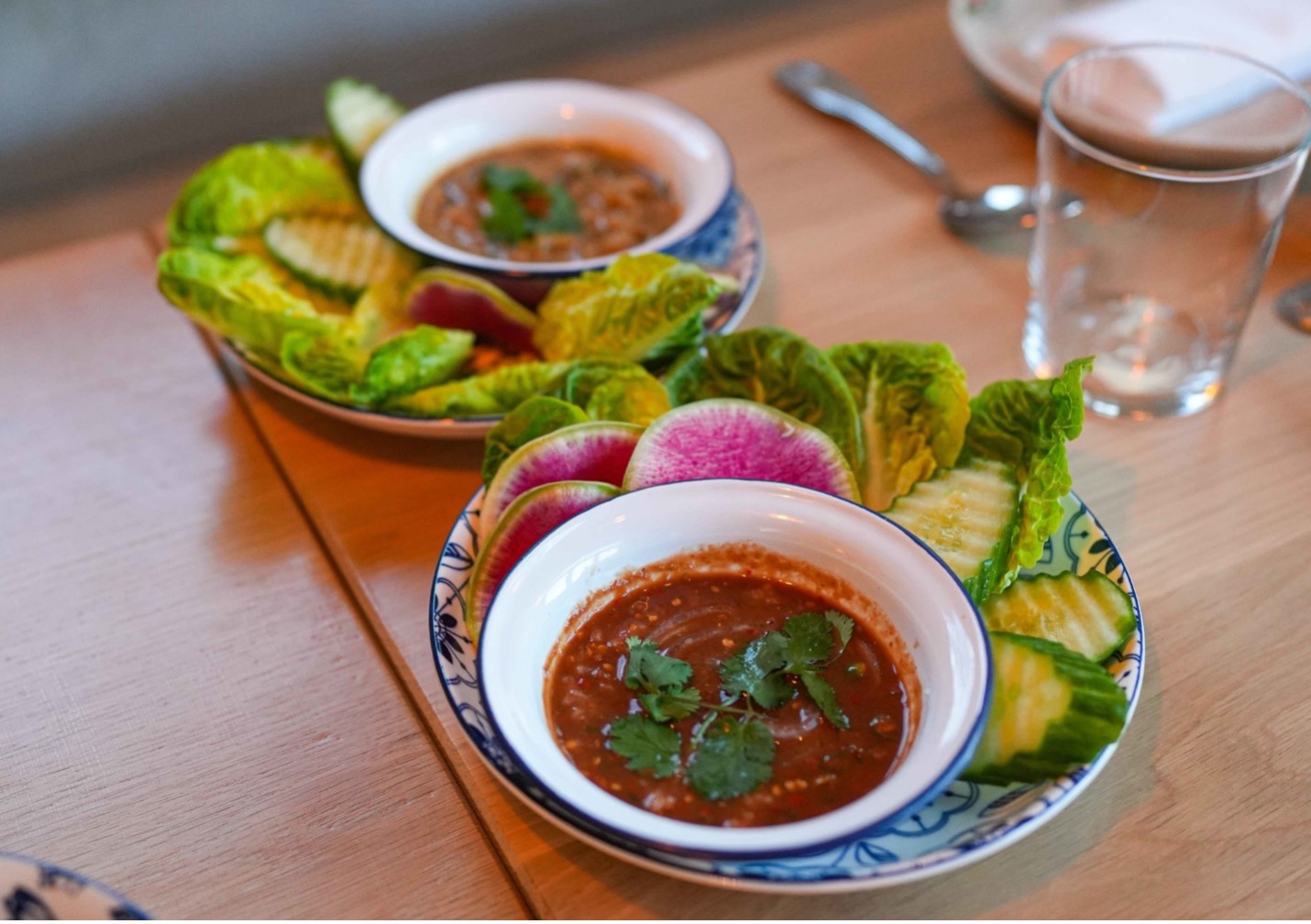 5. The Sides: Nam Prik Goong Sod + Lhon Moo Kai Kem
(Shrimp relish with crudité) + (Heritage pork, coconut cream, and shrimp with crudité)
"You know how in America, you have ketchup and mayonnaise? This is the ketchup and mayonnaise of Thai food. Nam prik goong sod is the shrimp relish with crudité — we eat a lot of and serve everything with raw vegetables in our culture. And the second one is lhon moo kai kem — it's made with heritage pork, coconut cream, and shrimp — this is milder, while the other one will be a spicier sauce. It's just something that you put on top of the rice, you mix it in, and then you eat it with the rest of the food that you ordered, to make everything taste better."
Kalaya is open for dinner from 5 to 10 p.m. Monday through Thursday and until 11 p.m. Fridays and Saturdays. On Sundays, the restaurant is open from 4 to 10 p.m.
Noëmie Carrant is Resy's senior writer. Follow her on Instagram. Follow Resy on Instagram and Twitter, too.