Melissa Beauchamp, Vice President, Business Development, American Express Global Business Travel (GBT)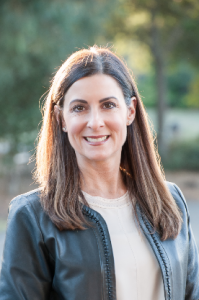 As we continue our month-long celebration of International Women's Day and Women's History Month, American Express Global Business Travel (GBT) is highlighting some of its senior female executives. Today we shine the spotlight on Vice President of Business Development, Melissa Beauchamp.
Melissa leads a global team that owns the primary commercial relationship with GBT's largest and most strategic customers, that generate a large portion of the Company's overall revenue.  Throughout her career, Melissa has amassed extensive knowledge and insights in the on-line travel, distribution and technology fields. Since joining GBT five-and-a-half years ago, Melissa's strengths in sales, relationship and business development, change management and overall leadership skills have truly made her standout as one of GBT's remarkable leaders.
What does International Women's Day mean to you?
When I think about this day, in particular, when I look at this year's theme of #BalanceforBetter, it really resonates with me as a mother of two young girls, who travels a little over 200,000 miles each year. Balance is something that I continue to strive for, but as I like to tell my team, sometimes it's a journey, not just a destination. Finding balance is not only a women's issue but, rather, something that every working parent, single parent, young professional, every community and every economy should strive for at every level. As a global economy, finding gender balance in particular—whether in the board room, government, classrooms, sports, etc.—is a goal that each of us can influence one win, vote, or competition at a time. I am encouraged to see the world my girls are going to be a part of, knowing that I personally am helping break that gender barrier with each day that I come into work and have a successful career and experience.
What's one barrier that you have you faced, as a woman, in becoming successful in your field/industry? How did you overcome it? Interestingly enough, I look at myself as a businessperson more so than a businesswoman. I have always approached every job I have had with the same philosophy, and that is: I was hired because I was the most qualified person for the role, not because of gender. My career path led me to be part of a male-dominated field, so I learned really early on that as a woman in this field I needed to overachieve quickly and establish myself as a top performer and a confident person. Once I earned a seat at the table through hard work, determination, persistence and proven results, the respect followed from all my colleagues—regardless of gender. And being able to swing a golf club half decently doesn't hurt – thanks, dad ;)However, as I've grown in my career and expanded the scope of my responsibilities, along with a bigger title, I have found that even carrying that title does not eliminate prejudice as a woman, or as a leader. In fact, it actually forces us to be more accountable and act with the highest level of integrity and does not allow any margin of error or room for criticism. The higher we go as women, the more we need to be aware of the perception that exists of women in leadership positions. I am keenly aware of that every single day, and I make sure that I am addressing or confronting any of those stereotypes.
What is the driving force behind everything you do…what keeps you motivated and driven daily?
This one is easy….my girls.  I have two very strong-willed, independent, brave girls.  While some of this is nature (apple, tree!), much of it is also nurture.  Every conversation and interaction I have with them is geared towards empowerment and giving them tools to navigate future situations with confidence when my husband or I can't be present.  This also means having a successful career that allows us to invest in experiences and opportunities to discover their passions.These same guiding principles are how I lead my team—through empowerment and building confidence in all interactions whether it's with me one-on-one or preparing my team for an interaction with a member of our Executive Leadership Team (ELT).  You must lead with passion.  I love travel—it's the gift that keeps on giving.  My job allows me every day to combine the skills I've acquired in business and for developing meaningful relationships with my clients through my passion for travel and problem solving.  And there will never be a shortage of challenges in travel so I figure I have a few more years left to pave the way for more women in the travel industry.
What advice would you give someone looking to start working in the business travel industry?
I started my career in travel about 25 years ago, and what I will say is that there are very defined areas within the travel industry. I spent most of my career in the consumer travel space working with hotels, distribution partners and startups. Up until working at GBT, I had not worked in the corporate-managed travel space. My background provided me with a different and unique perspective that some people who have been in the business travel space don't get.So my advice for those starting off in this industry is to understand all aspects of travel, like learning the backend and the distribution landscape. Couple that with taking opportunities that are outside business travel and you will have a unique perspective when you do decide to transition into the business travel space.  The lines between leisure and business travel continue to blur thanks to consumer and tech driven trends. So, anything that gets you into areas other than traditional business travel will absolutely help you in the long run, as the industry looks to turn the booking experience for clients in corporate manage travel into something that looks like what they see on the consumer end.
Lastly, what three skills do you think are essential to be a great leader?
If you have integrity and expect integrity, that's what you're going to get in return from clients, direct reports, etc.Passion, it's one of GBT's core values and I truly believe you can't do anything without passion. Chaos happens in any situation, across any industry, but with passion, you can find creative solutions to solve anything that comes your way.As companies get larger, having accountability at the most senior level is key as a leader. That gives people in your organization the framework to make decisions and feel empowered.Keeping those three skills top-of-mind are essential to being a great leader.
American Express Global Business Travel (GBT) is a joint venture that is not wholly owned by American Express Company or any of its subsidiaries (American Express). "American Express Global Business Travel," "American Express Meetings & Events," "American Express," and the American Express logo are trademarks of American Express and are used under limited license.