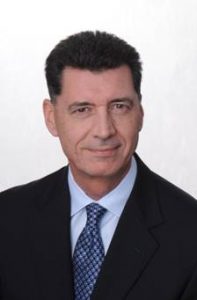 Colin Temple
Vice President & Regional General Manager, North America
Dear valued customers,
Welcome to the November edition of CONTEXT!
This edition includes articles focused on making sure your travel programs and policies meet the changing needs and expectations of business travelers.
We are pleased to include the details of a recent research report specifically for mid-sized companies. We partnered with the Economist Intelligence Unit to produce the report entitled How Medium-Sized Companies Can Wage the Battle for Talent. There are some interesting findings on how medium-sized companies are working to overcome hiring obstacles, especially when competing with larger companies. There are specific details on how your travel policy can play an important role in talent attraction.
Taking a traveler-considerate approach is becoming ever important and we have included an article with the findings from a recently released study, Managing the Modern Business Traveler in this edition.
Duty of care also remains paramount. To gain full visibility of travelers' trips it's important to know their whereabouts for their entire trip. Capturing all itinerary information, specifically hotel accommodation, is vital in achieving an effective travel risk management program. Please see the article on minimising risk by capturing complete travel bookings in this edition.
We're pleased to introduce Trip Recommender, a new predictive hotel booking service, which uses technology to personalize hotel recommendations for travelers, based on their trip history. Please read the article on how Trip Recommender can be integrated into your travel policy.
We have also included the summary information from our recently released 2018 Meetings & Events Forecast, highlighting trends we can expect to see in the industry next year. Please also look out for our annual Global Business Travel Forecast 2018, which will be released next month.
On behalf of the American Express Global Business Travel team, we look forward to working with you as we begin to make the final preparations for this year, and look toward 2018. We'd also like to use this opportunity to thank you for your partnership.
Kind regards,
Colin
In This Issue
Welcome Message
Talent Attraction
Modern Traveler
Minimize Program Risk
Trip Recommender
M&E Forecast
Preferred Partners
United Airlines
Qatar Airways
British Airways
Delta Air Lines
IHG
Lufthansa Group
American Airlines
Aeroflot
Back to Main Menu