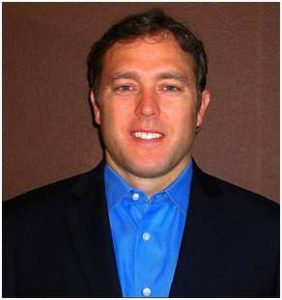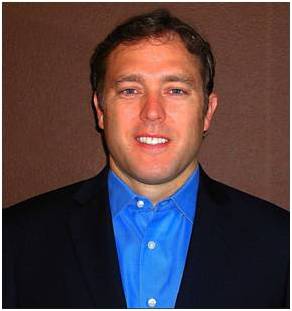 Zane Bohrer, Vice President & General Manager, Global Client Group, American Express Global Business Travel
To our valued clients,
As we move into the last quarter of 2019, I wanted to thank you for allowing us to be your partner in business travel. We enjoy our role in being by your side – and by the side of your travelers – whenever and wherever travel takes you.
Working in this dynamic industry calls for creativity and innovation. It's for this reason that it's so exciting to introduce our new brand identity at American Express Global Business Travel (GBT), the theme of which is 'evolve'.
Whether it's delivering technology-enhanced experiences or looking to where the future will take us, we certainly have a deep appreciation for the work we do together and the role we play to make sure you and your travelers can be present when and where it matters to help drive your business forward.
Many of our clients have told us that it's time to start thinking about hotel budgets and lodging supplier negotiations for the year ahead. With this in mind, it's great to be able to share our hotly anticipated 2020 Hotel Monitor! Showcasing key insights about trends that will impact pricing and buying strategies, it's your go-to source of information in navigating any future conversations about lodging. With an accompanying white paper on making data analysis work for you, and a pricing forecast for 150 cities across the world, I trust this will be an invaluable resource for you and your company.
We recently shared a piece on our Atlas platform on what organizations should look for when selecting a TMC. As a client of GBT, we'd like to think you've made the right decision. But taking a look at this article will serve as a great reminder of what's most important when you select a partner for your travel requirements.
If your organization struggles with managing the travel of contractors (i.e. those who don't have a corporate charge card), you're certainly not alone. I believe this is why we're seeing such a great interest in our Virtual Card Number technology, which allows all staff to travel in a way that's in keeping with your policy, regardless of their employee status.
As you know, keeping your travelers safe while on the road is always our top priority. But have you thought about the safety of their data? We're sharing some details today on cybersecurity to ensure your information is safe, wherever business travel takes your employees.
If you have ever played a role in planning an event, you will know just how time-consuming the task can be. So it's great to be able to share some details about our Meetings Expert solution, which can take some of the time-consuming parts of meeting management off the hands of your planners. We're finding this is particularly pertinent with the rise of small, simple meetings (often planned by non-event professionals) and look forward to your thoughts on the valuable tool.
You may have also seen our recent announcements about two exciting new acquisitions for GBT, which is seeing us further expand our international reach. Specifically, we have recently acquired German firm DER Business Travel, as well as a controlling stake in Kanoo Travel, one of the largest travel management networks in the Middle East. We're delighted that these acquisitions will allow us to continue to provide a consistent, global offering to an even greater network of international clients, and look forward to all the developments as these partnerships unfold.
Finally, I'm really proud to share details on how we are expanding the scope of aid that we provide to people during times of crises, through an official partnership with UNICEF, supporting the most vulnerable children when an emergency happens. We are honored to be supporting UNICEF and the outstanding work they do around the world, and thank you for being by our side to make this partnership possible.
I trust you will enjoy this edition of the Atlas newsletter, and I look forward to seeing what the remainder of 2019 has in store for us all.
Kind regards,
Zane