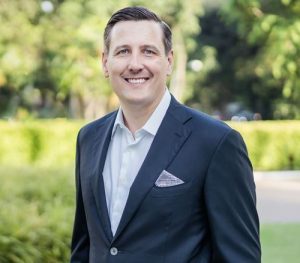 David Reimer, Executive Vice President Global & US Multinational Clients, American Express Global Business Travel
To our valued clients,
While we've come a long way this past year, we can progress even further. Since our last edition of the Atlas Newsletter, American Express Global Business Travel (GBT) has been arming you with resources that help you and your teams build back, better. This includes ramping up and retraining our Traveler Care teams, solidifying partnerships that will improve the traveler experience, finalizing the acquisition of Egencia from Expedia Group, and engaging in initiatives that encourage sustainable and responsible travel. We also have been sharing various perspectives and insights on ways to grow. So, it only makes sense that this issue focuses and expands on that work.
To start, we draw from recent research that illustrates how the workforce has changed, employees' current focus, and how this all impacts your corporate travel program. Despite the adoption of virtual meeting technology and flexible workspaces, 67% of those recently surveyed indicated that they would like to travel for business moderately to extensively after the pandemic.1 However with that sentiment, comes the need for inclusion.
Your travelers may have personal concerns about how they would like to be supported and cared for as individuals. While diversity, equity, and inclusion (DE&I) is exclusively owned by human resources, you should also be a strong advocate and provide measures that support travelers from diverse backgrounds.  Additionally, diverse suppliers and suppliers with diversity programs are an essential aspect of any travel program. Such suppliers can better understand the unique challenges your travelers face and support them.
To encourage travelling responsibly, we've improved on our sustainability efforts. While our online booking tool, Neo™ already allows travelers to filter by carbon emission levels for flight and rail options and displays green hotel badging, we have decided to work towards standardizing the latter. That is where our recent partnership with the Global Sustainability Tourism Council (GSTC) comes in. During the initial stages of the partnership, GBT will help you identify those hotels and accommodation partners that meet GSTC's sustainability standards. Over time, GBT will work to integrate GSTC's analytics into our booking process, giving you and your travelers greater visibility.
In this everchanging world, GBT is committed to helping you build back better, remain competitive and discover ways to help you grow. And this includes helping you and your employees get travel ready. While there may be obstacles across the entire journey, all efforts are being made to make the experience a better one for all travelers. As always, we are here to guide you and your teams as they get back on the road again and back to blue skies.
Kind regards,
David