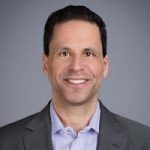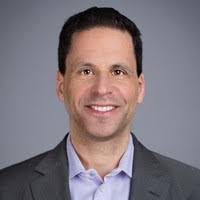 Lee Shufro, Vice President & General Manager, American Express Global Business Travel
To our valued clients,
Somehow, we have found ourselves in the fourth quarter of another year. While 2019 is certainly flying by, it hasn't been without significant evolution, progression, and change. More than ever, I'm proud of our partnership and the great work we do with you, your travelers and your company.
You may have heard that Paul Abbott has assumed the role of Chief Executive Officer, American Express Global Business Travel (GBT). We are delighted to have welcomed Paul into the role of CEO, having joined our company from American Express, where he was Chief Commercial Officer, Global Commercial Services. He is also very familiar with GBT, having been on the board for the past four years, and having spent 18 years of his career in the travel business. Paul takes over as CEO at a time where we are poised for our next phase of rapid organic growth and M&A activity, fuelled by breakthrough technology investments and industry leading customer service and focus.
We have called out just a few of the most recent developments in this edition of the Atlas Newsletter, starting with our focus on the traveler experience. I know it won't come as a surprise to any of you to hear that traveler expectations are changing. With the evolution of digital technologies and elevated experiences in consumer travel, it goes without saying that the business travel experience needs to keep up. At GBT, we are passionate about anticipating, meeting and exceeding the needs, desires and expectations of your travelers. I trust you'll find some interesting insights here, around how we're creating delightful travel experiences.
Something we are proud to announce is the work we are doing as part of our Responsible Business initiatives. With travel and tourism employing one in every ten people around the world (isn't that incredible?), there is a significant opportunity to make a difference, and we're using our position for good. I'm really pleased to share details of our initiatives in this edition of the Atlas Newsletter, including our activities in environmental leadership, focused giving and combatting human trafficking.
I recently saw a statistic that showed 83% of women had concerns about their safety while on a business trip. This is an issue that is rarely spoken about in the industry, but requires attention. With this in mind, we have prepared some simple yet effective safety guidelines that can be shared throughout your organization, they are relevant for all traveling employees.
What's more, by now, we're all aware of the value that business travel can add to your organization when it comes to client relationships and your bottom line. But have you ever considered the role travel can play in attracting, engaging and retaining your top talent? We look into how you can maximize your program to keep your employees happy in this edition of the Atlas newsletter.
Speaking of keeping your employees engaged, we're pleased to share some details of Neo, the booking tool that helps travelers breeze through the booking process (while you keep visibility and costs at the forefront of your mind) – please see the article on the top ten reasons to love Neo.
Finally, we are excited to have released the 2020 Meetings & Events Forecast. This year's forecast shows that meeting professionals are "very optimistic" about the meetings and events industry as we look to 2020. Our global survey respondents predict that the industry will remain steady with moderate growth across all meeting types, modest increases in spend, and a continued focus on the attendee experience and delivering experiential events. I trust you will enjoy reading the full Forecast, with special insights and infographics.
We very much look forward to working with you and your organization through the remainder of 2019, as we begin to look toward 2020.
Kind regards,
Lee
Email: [email protected]
LinkedIn: https://www.linkedin.com/in/shufro
Follow us on Twitter: @AmexGBT