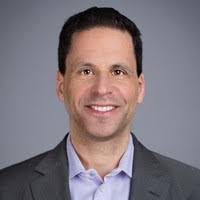 Lee Shufro, Vice President & General Manager, American Express Global Business Travel
Dear readers,
I can't quite believe that we are already ushering in the last weeks of 2018. It has been another noteworthy year for business travel, and we are particularly looking forward to all that lies ahead. We are delighted to share stories focused on the solutions American Express Global Business Travel provides for travel managers and how we are working to build the ideal traveler experience in this edition of the Atlas newsletter.
When it comes to trends, we're really excited to see mid-sized companies experiencing such exponential growth, and are particularly pleased to see so many travel providers implementing specific programs to meet these evolving needs. Today, we're sharing some of the unique offerings available to mid-sized companies, and how we're supporting this emerging sector.
As well as supporting particular sectors, we are constantly looking for ways to improve the traveler experience, and are very pleased to announce some valuable updates being developed for the Amex GBT Mobile app. With easy bookings, simple sign-in and so much more, we trust your travelers will enjoy the benefits that come from a complete travel solution at their fingertips.
When it comes to supporting your travel program, if there is one comment we hear regularly from our clients, it is that in-policy hotel attachments are the sore point in their programs. As tempting as it may be to throw in the towel, in this edition, we share the tips and tricks from two clients who managed to achieve close to 100% compliance with a few simple changes. Perhaps they will inspire you to make a change and to reap the rewards as a result.
If you're not already aware of Hotel Re-shop Expert, we also share some details of this groundbreaking tool in this edition of the Atlas newsletter. Designed to provide seamless experiences and savings for your company, it's a no-brainer when it comes to getting the most out of your travel program.
As we all work to sharpen control over travel spend and gain greater visibility into travelers' whereabouts and behaviors, we are seeing more of our clients adopting pre-trip approval systems to monitor and prevent noncompliant bookings. Our Expert Auditor solution meets these needs, and we are pleased to share more about this tool and how best to go about implementation.
Now moving into innovations and technologies, there is no question that artificial intelligence is a topic on everyone's mind in the travel industry, and it's one that we are particularly excited about. Not only does AI offer a greater experience for your travelers, but it also provides us with a really productive way to help our travel counselors deliver outstanding service. We're pleased to share a few of the exciting developments underway in this space.
Finally, in this edition, we are pleased to cover the highlights of our 2019 Meetings & Events Forecast. The eighth-annual Forecast reveals that the industry is settling into a new normal, with consistent positive increases in both spend and attendees for the last four years. Just ten years ago, the meetings industry experienced a dramatic slowdown. What we see today is an environment where meetings are thriving, and incentives have not just come back, but continue to grow.
I trust you will enjoy this final edition of the Atlas newsletter for 2018. On behalf of all of us at American Express Global Business Travel, I look forward to continuing to work with you on all your travel needs. If you would like to get in touch with me, please email me anytime at: [email protected].
Kind regards,
Lee