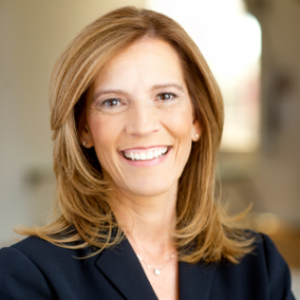 Maria Haggarty, Vice President & General Manager, American Express Global Business Travel
To our valued clients,
In the last year, we have become more resilient to work with what's in front of us while learning from the lessons of the past, in order to build a brighter future. Since the last edition of the Atlas Newsletter, governments across the globe have sought to prevent the spread of new variants, while protecting the population with vaccination roll-out programs. As a collective, we embrace a new reality in getting more fully back to business and driving growth. This partly, of course, is dependent on the return to business travel.
Since your company's timeline for being travel-ready is contingent on several factors (e.g., government regulations, vaccination requirements, employee desire, etc.) we've compiled a series of articles that will help you prioritize your travel program and determine your company's readiness to travel—whether that might be t-minus six, three, or one month(s). We also provide you with a series of considerations you might want to reflect on as you send your employees back on business trips.
To help you determine your approach, our newly launched #TravelReady microsite provides you and your travelers with an exhaustive collection dedicated to getting back to business. Especially helpful is our Traveler Pro Tips section which guides travelers, step by step, providing tips as they journey back to travel. These public resources are designed to help you and travelers plan for future trips and meetings, when it is safe and possible to do so. However, the return to business travel is a completely individual one, as the intent and timeline to relaunch corporate policies and programs is unique across regions, industries, and companies.
For some, the restart of a travel program might be cross-country trips and for others that might be collaborating with teams in a flexible workspace, such as at a hotel or meeting venue. With a lot of companies reducing or closing their corporate offices, many are looking for alternative options for their employees when working from home just isn't getting the job done. If this sounds like your company, then GBT's newly developed booking solution called Workspaces might be a good fit. This online platform allows individuals and small teams to search for and book locations in their local vicinity that promote productivity.
However, it's important to recognize that people and economies are meant to connect so they can thrive. Coming out of the last year, this means traveling more responsibly and respectfully. Collectively we must all be more mindful of the communities we are traveling to and from, as well as those we encounter across our journey. For this reason, sustainability and inclusivity must be a part of the traveler journey and experience. For more information on what GBT is doing to elevate awareness and stand by these principles, download our 2020 Environmental, Social, and Governance (ESG) Report.
While the return to business travel may not be the smoothest ride, we're here to guide you and your teams with any challenges that inevitably arise.
Kind regards,
Maria
Email: [email protected]
LinkedIn: https://www.linkedin.com/in/maria-haggarty-96207444/
Web: amexglobalbusinesstravel.com
Follow us on Twitter: @AmexGBT