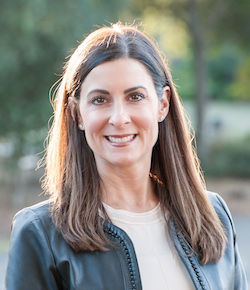 Melissa Beauchamp, Vice President & General Manager, Global Client Group, American Express Global Business Travel
To our valued clients,
Since we delivered the last edition of the Atlas Newsletter, COVID-19 has impacted the landscape of so many industries and businesses. The loss of normality, the loss of business, and of course the loss of life has been devastating.
After months of lockdown and rapid adjustments to this strange new world, we are starting to see glimmers of hope and of possibility. And while the necessity of travel has undoubtedly been questioned (after all, we have proven that business can go on from the confines of our homes), the appeal, importance and value of business travel has never been stronger.
Warren Buffet famously said, "You will never see eye to eye if you never meet face to face." We know that travel breaks down barriers, that a handshake (or an elbow tap) builds trust, and that if we want to innovate, energize and inspire, there is no substitute for meeting in person. While the technology has allowed us to do our jobs – this way of working will never replace the need for business travel.
While state-enforced travel restrictions will not endure forever, the psychological impact of COVID-19 may outlast the official lockdowns. Travel is now deemed to be more risky, and is inevitably more complex. So, to help the world start moving and doing business again, our priority at American Express Global Business Travel (GBT) is to address these anxieties and to help take a load off your shoulders. We are working with suppliers from across the industry – airlines, hotels, and our friends in travel management as a whole – to support and champion each other as we begin to rebuild business travel. We're aiming to deliver a consistent, superior standard to you and your employees, and to put your mind at ease.
At GBT, we are leading the charge in championing this new era of business travel, because we know that it works. History has shown us that businesspeople prefer in-person meetings to remote ones. That business travel builds stronger, more meaningful relationships. That it builds respect for other cultures, strengthens international bonds and is an essential component of economic and cultural progress. We have a great deal to gain from the resumption of business travel, and we're here right by your side as we make it happen.
In this edition of the Atlas Newsletter, this is what we're focusing on. That with GBT by your side, we can withstand any global disruption. In fact, our business has been designed for times like these. When travel restrictions were first introduced, we brought home more than 35,000 travelers, processed over 100,000 refunds and provided our clients with expertise and support from thousands of travel counselors around the world.
We know that the months ahead will not be easy. But as your partner in travel, we will continue to provide you and your travelers with personalized support. We will be organizing each and every trip like we would an event – with advice, a detailed itinerary and a contact for every step. It's how we guarantee peace of mind as we get the world – and your business – moving again.
We're #WithTravel, and we're right here with you.
Kind regards,
Melissa