American Express Global Business Travel (GBT) offers industry-leading service, smart travel technology, a wide choice of travel suppliers, tools to help you save, and much more. So, come walk the red carpet to a premiere experience that will acquaint you with our latest innovations to improve your travel program. And, you'll get to network with other business travel stars, watch exciting product demos, and enjoy delicious refreshments.
Meet with us
To arrange a personal meeting with a GBT representative, simply click the button below.

Visit booth 2117
Monday, August 13 — 2:30 p.m. to 6:00 p.m.
Tuesday, August 14 — 2:30 p.m. to 6:00 p.m.
Wednesday, August 15 — 9:00 a.m. to 11:30 a.m.
Receive a pair of complimentary movie tickets, simply by meeting with us.
Be sure to join us for the after-party sponsored by American Express Global Business Travel.
We expect it to be packed, so arrive early as space is limited!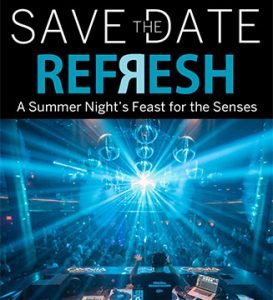 REFЯESH AFTER-PARTY at GBTA
Monday, August 13
OMNIA San Diego
9:30 p.m. to 1:30 a.m.
Celebrity Host:  Mario Lopez
Food │ Open Bar │Dancing
Must present GBTA badge and
government-issued ID for entry.
Special Celebrity Host Mario Lopez and other celebrity guests!