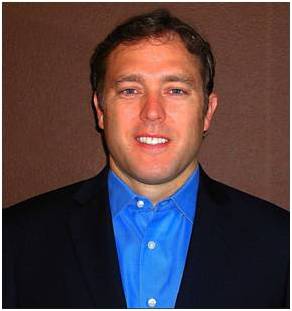 Zane Bohrer, Vice President & General Manager, Global Client Group, American Express Global Business Travel
To our valued clients,
Since the last Atlas Newsletter, American Express Global Business Travel (GBT), like you, has been keeping a close eye on the global response, as governments actively pilot more effective testing solutions, introduce and adjust quarantine protocols, and gradually rollout vaccination programs. We're committed to providing you with resources to use to aid in decision-making during this time.
The Future of Business Travel
For starters, the latest installment takes a look at trends driving business travel behaviors and traveler sentiment. According to a recent global report by Globetrender that was co-produced by Business Traveller magazine, in association with GBT, 84% of business travelers intend to travel again, indicating that the demand to travel remains high despite restrictions. However, that's not without many having some degree of concern around business travel. Approximately, 14% of respondents surveyed indicated that they were completely confident about travelling. Another 30-40% indicated that they had concerns or would need to have concerns clarified, before feeling confident about travelling for business.1

Travel Readiness and Planning
To help your travelers anticipate the feasibility of a future trip, GBT's #TravelReady microsite, a new public resource hub, is available to help travelers, managers, and travel arrangers feel ready to get back to travel when it is safe and possible to do so. Our online booking tool, Neo™ offers a full breakdown of trip expenses, including estimated out-of-pocket expenditures. Additionally, you may recall that we released Travel Vitals™ last year in response to the global disruption. This web-based search and monitoring tool is available to all travelers and provides transparency and advisories on key safety information, such as country risk level and the number of days travelers must quarantine. In combination, these tools help travelers determine if a trip is safe and worth the investment – two concerns that were cited as top of mind for travelers in the above report. That's why we also provide suggestions that allow you to assess the value of corporate travel, weigh corporate travel policy considerations, and approaches for guiding meeting planning and facilitation.
Last year called for us to collectively make smarter decisions for the future and taught companies like yours that the need for solid travel and duty of care policies was imperative to protect employees from unexpected occurrences. Organizations similarly realized the necessity for having an experienced travel management company by their side, even as travel programs were paused and reset to meet the evolving landscape.
We are here for with you in 2021 and beyond, as you plan, anticipate, and respond.
Kind regards,
Zane

1 Globetrender, "The Future of Business Travel," 2020.