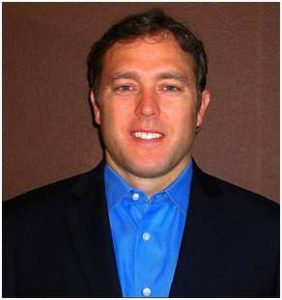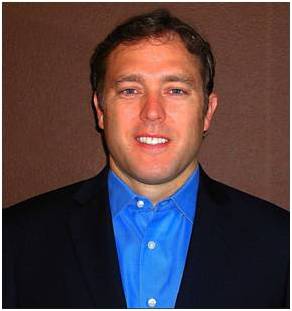 Zane Bohrer, Vice President & General Manager, Global Client Group, American Express Global Business Travel
To our valued clients,
Welcome to the first edition of the Atlas Newsletter for 2020! What a time to be in this dynamic industry – from the perspective of American Express Global Business Travel (GBT), it is certainly a time of excitement and growth.
As you may have read, we recently had the fantastic news of a new long-term agreement with one of our investors, resulting in an equity recapitalization of our joint venture ownership structure. While American Express will retain its 50% ownership stake of GBT, the other 50% will be held by the Certares-led investor group, which is a real vote of confidence in our strategic plan and a validation of our great people, partners, clients and travelers. We so look forward to all that's ahead in this exciting time.
What's more, we were pleased to announce that Andrew Crawley will be joining the business as Chief Commercial Officer from April and will bring his wealth of expertise (currently as Chairman and CEO of Avios Group) to GBT.
Transformations and ever-evolving landscapes aside, one thing in business travel remains consistent. That is, that we are focused on helping you to keep your travelers safe, secure and productive while on the road, and that your company earns the very best return on its investment in travel. In this edition, we are pleased to share (and I was excited to read) some tips from our very own frequent travelers to help you achieve this. These leaders have provided us with their top strategies for maintaining health and well-being while on the road.
As we look ahead to 2020 (and beyond), we know how important it is to be aware of trends that can impact travel, so we're sharing insights that will help you to be equipped for conversations and preparations for your program.
We're also sharing the GBT Air Monitor – our annual air price forecast – which showcases the trends that are driving fares. Including advice on how you can build nimble programs and optimize your travel policy and program, I trust you will find this insightful and useful.
One of the most important emerging trends – and not a fleeting one – in the business travel industry, or indeed the world, is undoubtedly sustainability. So in this edition, we are sharing tips for companies and a link to our recently released white paper.
When it comes to travel – sustainable as it may be – delayed or canceled flights are often sadly a fact of life. But being stranded at the airport causes more than just disruption; it can cost your business productivity, revenue and even clients. So in this edition of the Atlas newsletter, we're exploring the cost of flight disruptions, and more importantly, how we will support your travelers – and your organization – in these times of challenge.
Speaking of a challenge, I'm really looking forward to seeing what comes out of our upcoming Hackathon (which we share some details about in this edition) and wonder what other exciting business travel developments might be on the horizon.
Finally, a topic I know is on many people's minds is Brexit. What impact will it have on corporate travel? How will business travelers move through it? Thanks to our team of experts in our Brexit Readiness group, you don't need to wonder much longer, as they've pulled together a comprehensive Q&A.
I trust you will enjoy this edition of the Atlas Newsletter as we all work together to make travel a delight for your business and your travelers this year. We look forward to all that is ahead!
Kind regards,
Zane