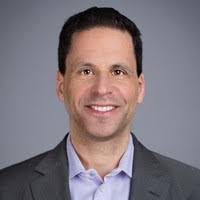 Lee Shufro, Vice President & General Manager, American Express Global Business Travel
Dear readers,
It's an incredibly busy time of the year and we are pleased to share recently released information that focuses on maximizing your travel management program in this edition of the Atlas newsletter.
Hotel is top of mind and with the accommodation RFP season almost upon us, we recently released our Hotel Monitor 2019 report as the first in a series of Monitors. Designed to help travel and procurement departments enhance their travel policies and programs, we have identified focus areas to be aware of and high-level data points to help drive your discussions.
The Hotel Monitor revealed that geopolitical factors – along with global, regional and local economics – are driving a diverse range of conditions for those negotiating hotel rates in key business destinations. Details are available in this edition, as well as links to download the Monitor in its entirety.
You may recall that earlier this year, we announced our acquisition of Hogg Robinson Group (HRG), a global B2B services company specializing in travel management. We are delighted to report that the acquisition is now complete. We are also excited about the expanded offering we will now be delivering to our clients. With a wider range of products and services we are bringing together the best of both businesses across technologies, people and a comprehensive geographic footprint. Stay tuned to see how these expanded offerings could help improve your travel program.
As we all know, travel is currently undergoing an enormous amount of change. Whether it's ancillary fees, GDPR or the sharing economy, emerging trends are abundant in this industry. In this edition, we share some of the most important trends impacting the industry, and how you can keep your policy up to date.
Speaking of trends, we are certainly seeing a rise in interest in Premium Economy. So we are taking a look at what this class – with more comfort and better service without the hefty price tag – will mean for business travel.
One area of business travel that is often overlooked is the airport experience. While Wi-Fi and a quick lounge visit are must-haves for any traveling executive, time in transit can in fact be much more enjoyable. Particularly if those transits are taking place at one of the Top 10 Airports in the World, as awarded by Skytrax. You'd be forgiven for hoping for a delay at one of these destinations!
While we're usually talking about business travel to boost your business, we don't often speak about using travel to incentivize your employees. However, in this edition, we share some details on a recent white paper from our Meetings & Events team, which outlines how you can use bucket-list destinations and once-in-a-lifetime trips to motivate and reward your team.
I trust you will enjoy this read, and as always, it is a pleasure to work with you and your organization as we navigate the rewarding world of business travel. If you would like to get in touch with me, please email me anytime at: [email protected].
Kind regards,
Lee