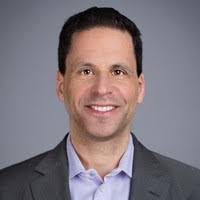 Lee Shufro, Vice President & General Manager, American Express Global Business Travel
I am delighted to be writing to you in this first edition of the Atlas Newsletter for our customers in the USA.
As in many newsletters we acknowledge the huge transformation that is underway in the business travel industry. Just as we seem to be coming to terms with an operating environment, a new technology emerges, an exciting development is made, or a global event occurs. While it certainly keeps us on our toes, it indicates that we are all working in a very exciting space.
Most importantly, it's great to see that business travel continues to be a consistent growth driver for organizations across the globe. Despite businesses operating in an increasingly digital world, face-to-face communication remains paramount to business success.
So as we continue to look at our travel spend and make the most of your valuable travel investments, in this first edition of the Atlas Newsletter, we are pleased to cover subjects that are impacting us all.
We are proud to present a new, multi-channel ground transportation platform. The new platform provides increased visibility of ground program spend for travel managers, for the first time. We are excited about the benefits this new booking and management platform will bring to your business.
While we look at creating successful programs, we need to consider the shifting landscape with mega-mergers and joint ventures in air travel. With that, it may be time to look at consolidating your contracts. Our Global Business Consulting team provides their recommendations.
As business travel continues to grow and evolve, it's more important than ever to provide enhanced travel disruption services to travelers. In this edition of the Atlas Newsletter, we take a look at the newest developments to our risk management platform – Expert Care™ – to show how you can take care of  travelers when they need it most.
Whether it's managing disruptions or getting more from your travel dollars, we know that travel management programs – particularly fully embedded programs – are complex. So, we take a look at how you can leverage the unique skills across your organization, to create a truly successful program. Perhaps teamwork is the answer!
Importantly, as you may be aware, on May 25, the new European Union's General Data Protection Regulations will be in force. These regulations impact all companies offering goods to EU citizens, so it's important that we're all aware of the new, strict processes. We have developed an insightful report to ensure your company is ready for the new regulations, and are pleased to share details.
We are also enjoying a notable increase in the number of meetings in the USA as the sector continues to be an important growth driver for organizations. We have included an article on benchmarking meetings programs, as well as facts and figures about the North American meetings industry.
I trust you will enjoy this first edition of the Atlas Newsletter!
I look forward to working with you, and please feel free to contact me anytime at: [email protected].
Kind regards,
Lee