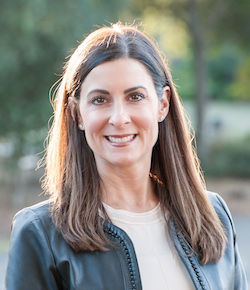 Melissa Beauchamp, Vice President & General Manager, Global Client Group, American Express Global Business Travel
To our valued clients,
Over the last year, the travel industry has worked to develop services and solutions that make travel safer, more efficient, and sustainable for the betterment of all travelers and communities. Hope for a brighter future lay before us. So, while some regions in the world are able and ready to travel—and with increasing volumes—others are simply waiting for the green light, but are making the best of it by perhaps traveling shorter distances and/or using alternative means to get around, such as by car or train. That said, your employees' ability and readiness to travel for business is contingent on a multitude of factors. That's why in this edition, we are committed to arming you with additional resources that increase confidence in decision-making at every step of your travelers' journey back to work and on the road again.
A good place to start is to highlight why we travel. Evidence shows that business travel is critical to business growth. In a newly launched report called Back to Blue Skies, conducted by American Express Global Business Travel (GBT) in partnership with American Express, more than four in five US business travel decision-makers indicated that business travel leads to higher profits (85%) and revenue (85%), increases in engagement (88%), productivity (84%), problem-solving skills (86%), and makes travelers more empathetic individuals (82%). According to these same respondents, it also fuels travelers' creativity and innovation (88%).1
The results of this study mirror recent travel experiences reported by GBT executives and industry partners. In our latest series devoted to the return to travel, video testimonials and interviews capture glimpses into travelers' end-to-end trip and meeting experiences. The series highlights the benefits of meeting face-to-face and expressed feelings of excitement about connecting for business. It also helps to renew confidence in travel and meeting venue safety measures. In offering real-world examples, we hope to bring confidence to your travelers as they consider future trips.
To help increase confidence when on the go, GBT recently released new chat capabilities through WhatsApp. This addition will give you and your travelers more choice in the way you communicate with GBT travel counselors. It can also speed up on-the-go service and provide improved duty of care by letting your travelers select the most convenient way to reach out via their mobile phone when the need arises.
We're continuously seeking and developing improved ways to service you and your travelers. Of course, the entire industry has been doing the same and breaking ground, from the development of traveler-friendly tools and mobile solutions, to establishing standards that encourage responsible and sustainable travel. In fact, we discuss ways to prioritize sustainability within your travel program in an upcoming webinar. So, while the return to travel still may not be the smoothest ride, all efforts have been made to make it a better one. As always, we're here to guide you and your teams in your journey back to blue skies and on the road again.
Kind regards,
Melissa